100% organic cotton t-shirt with relaxed fit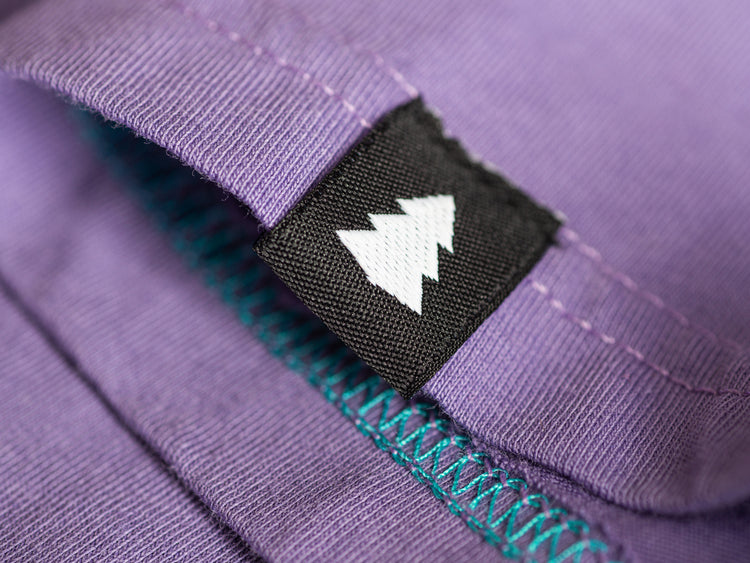 Flag Label
Black base pinetree woven label stitched on the right sleeve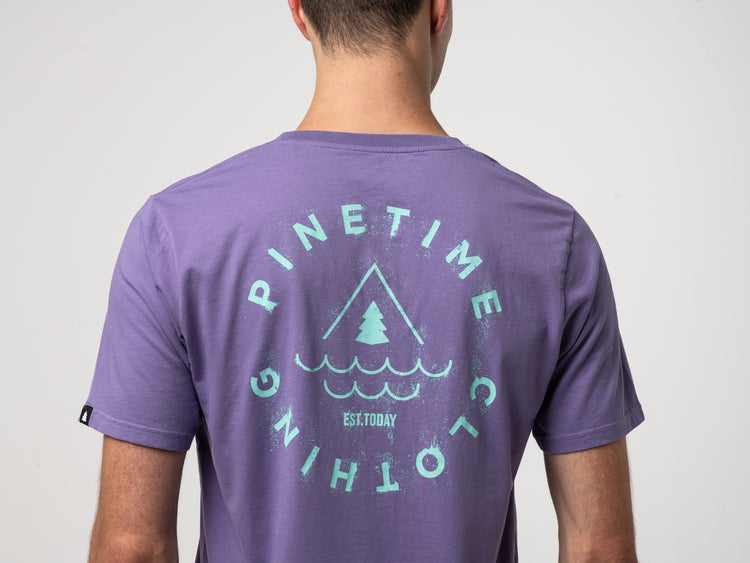 Team Logo
Mint color soft print on the back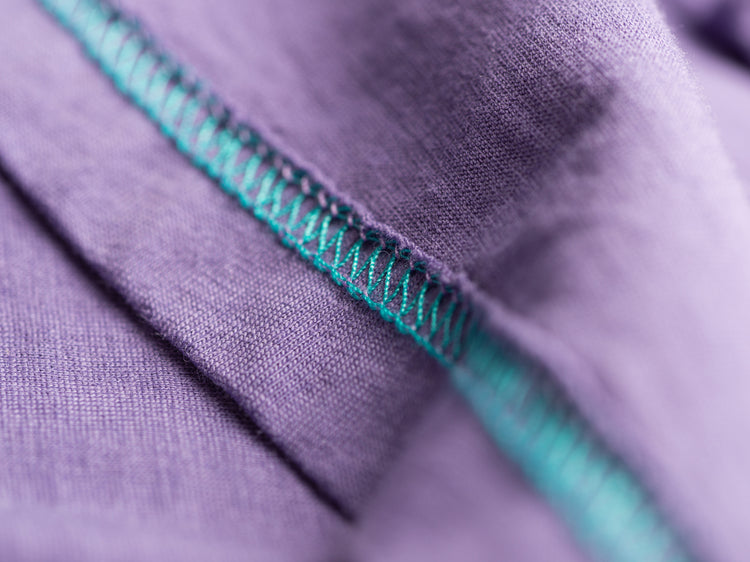 Inside Thread
Color matching sewing lines at the arm and bottom part of the t-shirt
Warmth
Organic cotton fabric for everyday life
Fit
Loose garments for maximum comfort
Cut
Longer size garments for a steezy look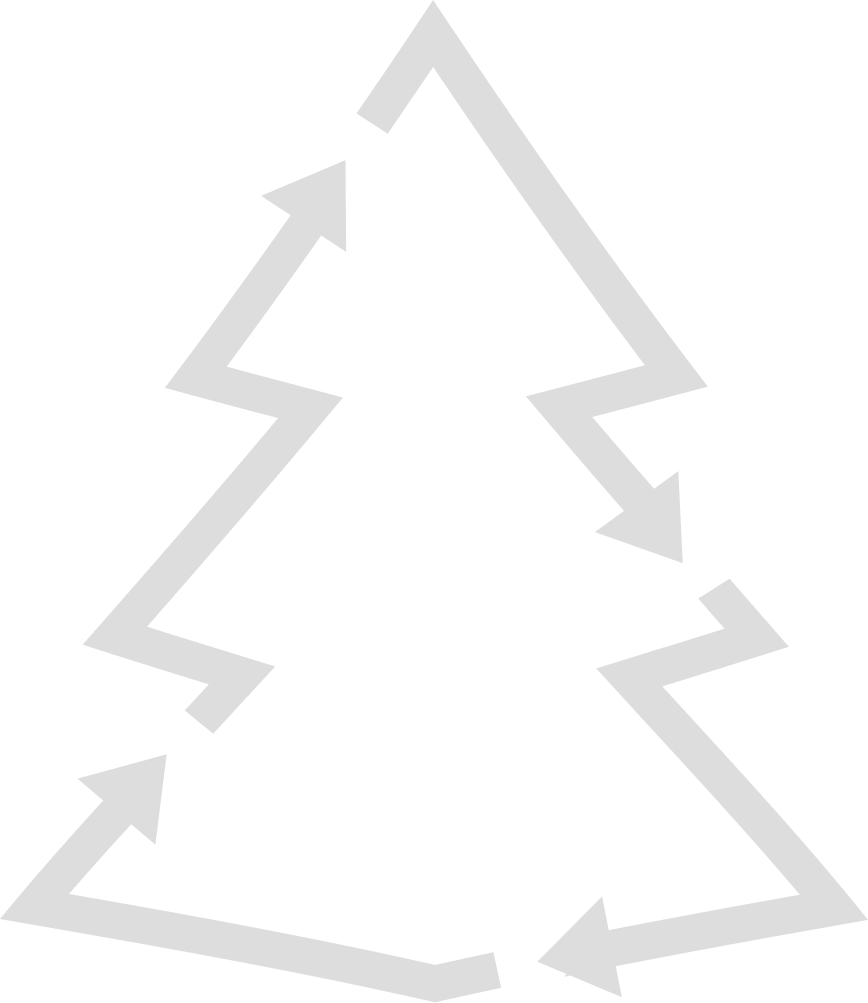 Caring for your T-shirt is caring for the planet
Machine wash max. 30ºC/86ºF delicate cycle

Do not use bleach / whitener

Iron maximum 110ºC/230ºF but do not iron prints!

Do not dry clean

Low temperature dryer may be used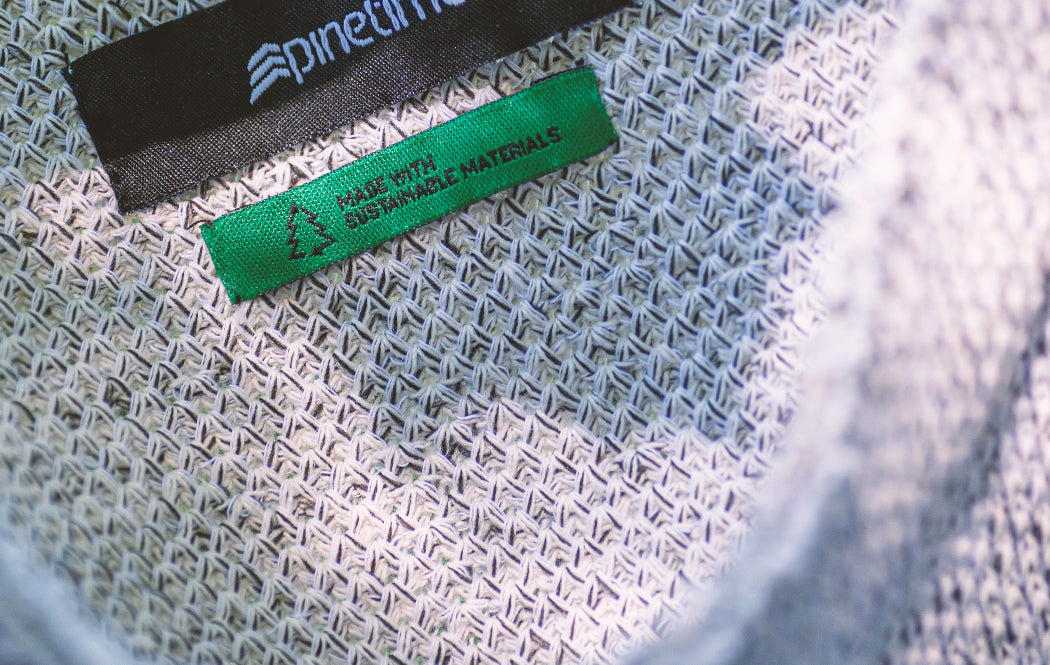 100% organic Cotton
We used 100% Organic Cotton for this Lilac Team Tee to have as low impact on the environment as possible. Organic cotton production leaves the soil useful for other crops to supplement farmer's food and income. It is beneficial for biodiversity, good for the environment, needs less energy and furthermore have no chemical substance contact on your body when you are wearing this tee. 
This t-shirt is part of the
Midnight Collection
Fall is here. Days are getting shorter and the city lights are taking charge of the scenery. A whole new world opens up at night that offers the opportunity to explore your hometown even better. Longer nights also mean colder conditions, so we created some classic, cozy products to take the chill out of hanging around before winter comes.
explore