Kodama Collection
Kodama are spirits in Japanese folklore that live inside the trees. There can be one in each tree. They say the form of these spirits can't be seen but one can feel their existence.
Our goal is to design all of our garments respectfully with care and create premium, evergreen goods for customers who appreciate subtle details and quality materials. We believe there is a spirit living in each of our products and it's waiting for its owner to merge and fulfill their common everlasting path.
Besides our best sellers and casual everyday products, we extended the upcoming AW22 collection with a new technical line, which carries the brand's ars Poetica and was manufactured under the flag of sustainability.
We started to take the first steps towards a more eco-friendly operation by working with 100% recycled materials, and organic fabrics and continue to keep one part of the production in Europe.
Lightweight waterproof shell jacket with detachable hood and fully taped seams
SHOP NOW
Water-repellent fleece hoodie with built-in mask and a giant front-zipped pocket
SHOP NOW
Relaxed fit rider hoodie with a Kangaroo pocket and Kodama-style prints on the chest and the left sleeve
SHOP NOW
Relaxed fit rider hoodie with an integrated face mask to keep you warm at all times
SHOP NOW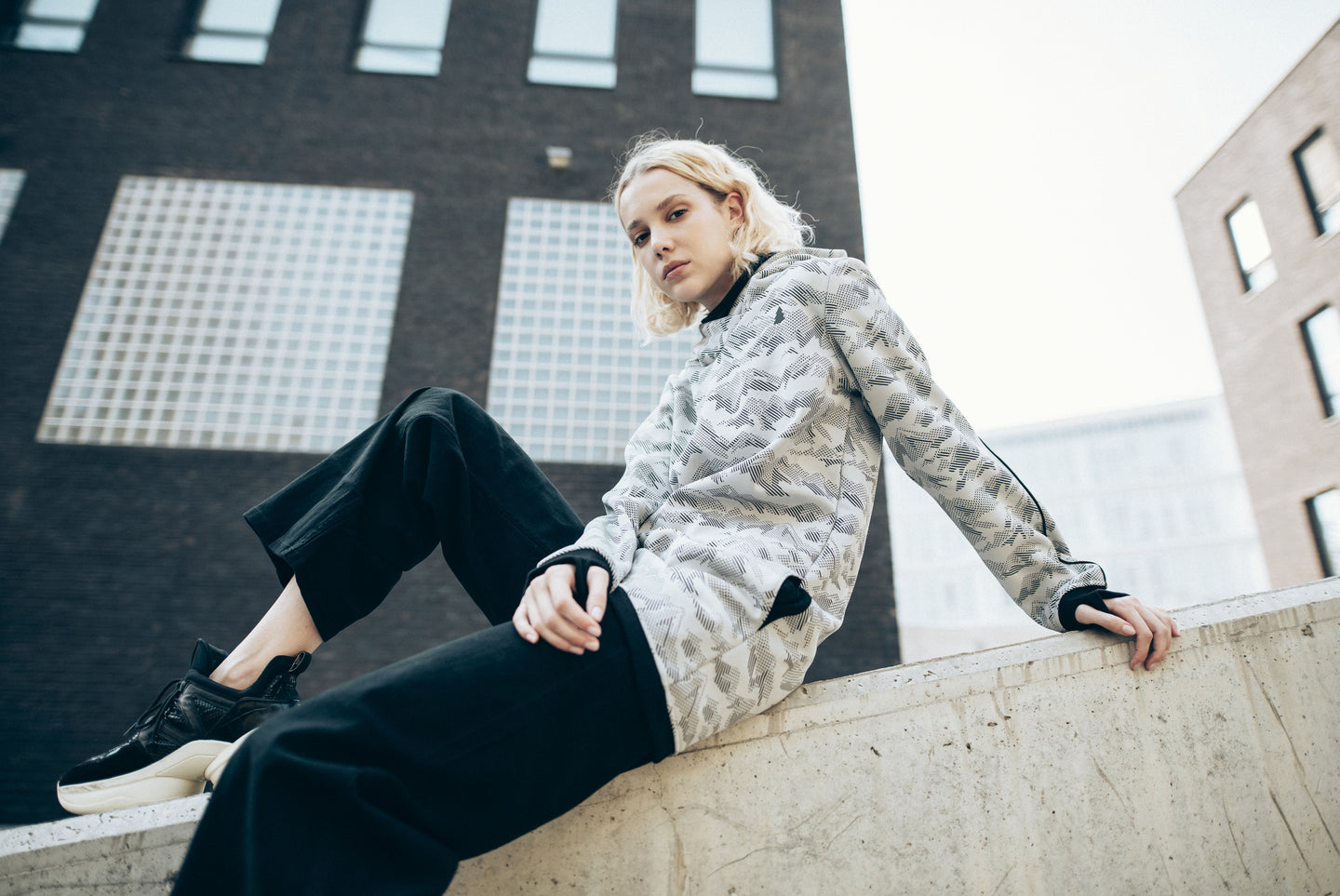 Relaxed fit rider hoodie with an integrated face mask to keep you warm at all times
SHOP NOW
Stylish 5 panel strapback cap with signature Pinetime all over print and a hexagon logo patch on the front
SHOP NOW