Artist Series: Bálint Hambalkó
Unveiling the Artistic Vision: Pinetime Artist Series Collaboration with Photographer Bálint Hambalkó
We are thrilled to present a remarkable collaboration in our summer SS23 collection's Artist Series. This time, we joined forces with the talented photographer and cinematographer, Bálint Hambalkó, who hails from Hungary and currently resides in the beautiful surroundings of Bali, Indonesia.
Bálint's passion for photography takes him on countless aquatic adventures, where he captures breathtaking moments of the world's finest surfers from both underwater and beach perspectives. His work not only reflects his expertise but also embodies the spirit of the water and the vibrant surf culture. It is no wonder that Bálint's photography and personality have long resonated with the Pinetime team.
In this exciting collaboration, we are honored to bring Bálint's artistic vision to life by printing one of his captivating photos on our Barrel organic cotton t-shirt. With every detail carefully preserved, this collaboration encapsulates the harmony between art, surf, and self-expression.
We are truly excited to share this collaboration with you, as it symbolizes our dedication to supporting artists and subcultures that inspire us. Together, we celebrate the beauty of art, the thrill of surfing, and the wonders of nature. Prepare to embark on a journey where creativity knows no bounds.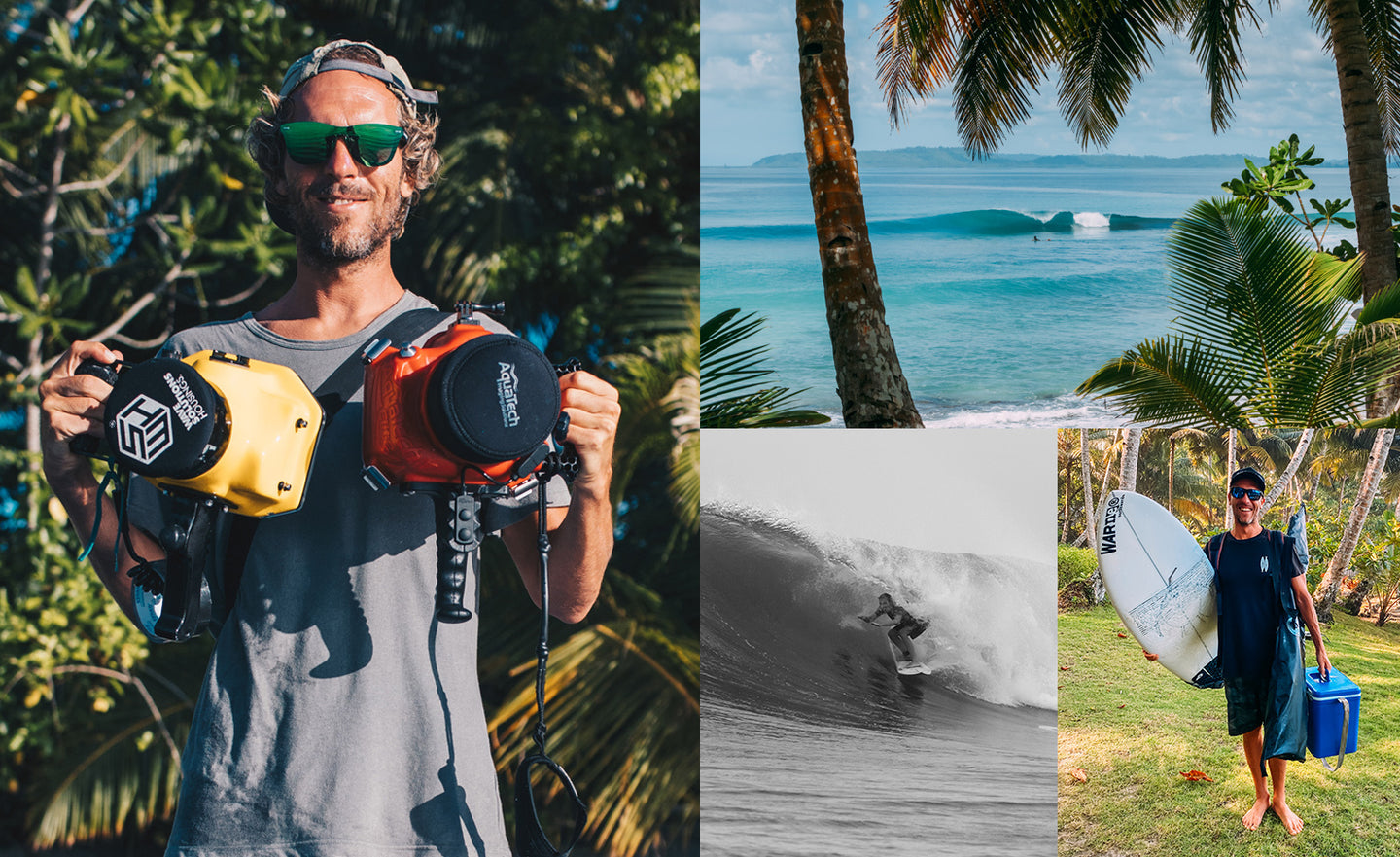 Meet Bálint:
From Budapest to Indonesia, he's living his dream. Bálint Hambalko, a talented Hungarian photographer and cinematographer, has found his passion in the water. Whether he's underwater or on the beach, his camera captures the awe-inspiring moments of the world's best surfers. With a surfboard under his arm, he tirelessly pursues the perfect wave, day after day. During his downtime, Bálint enjoys spearfishing and preparing delicious meals from his catch. His journey serves as a living testament that dreams can indeed come true through positivity and unwavering commitment to one's goals.
In a small country like Hungary, where shared values bring people together, our paths crossed with Bálint on numerous occasions. He has become a close friend to the individuals behind Pinetime. Before immersing himself in the ocean, Bálint documented the worlds of skateboarding and snowboarding, giving him a deep understanding of the roots and culture of board sports. We are proud to have Bálint as a Pinetime advocate, and we believe that his life's journey and unwavering passion can inspire children around the globe.
Not only do we admire Bálint's remarkable character, but we also hold great admiration for his professional work. That's why we've decided to incorporate one of his captivating artworks into our Whitewash capsule collection. We are thrilled with the result and we hope you will be too.
Discover more about Bálint and his incredible body of work at: www.balinthambalko.com