Banked Bakony 2023
When?

10-11th February, 2023

---

Where?

Ski Arena Vibe Park, Eplény, Hungary
BANKED BAKONY 2023 IS A WRAP!
Thanks for all the crew, the racers, the shapers, the sponsors and friends who came together this weekend and made BB23 happen!
It was a real blast with tons of smile and laugh on the mounatin and serious racing in the banks!
We hope you enjoyed it as much as we did!
Stay true and have #fun...it's snowboarding!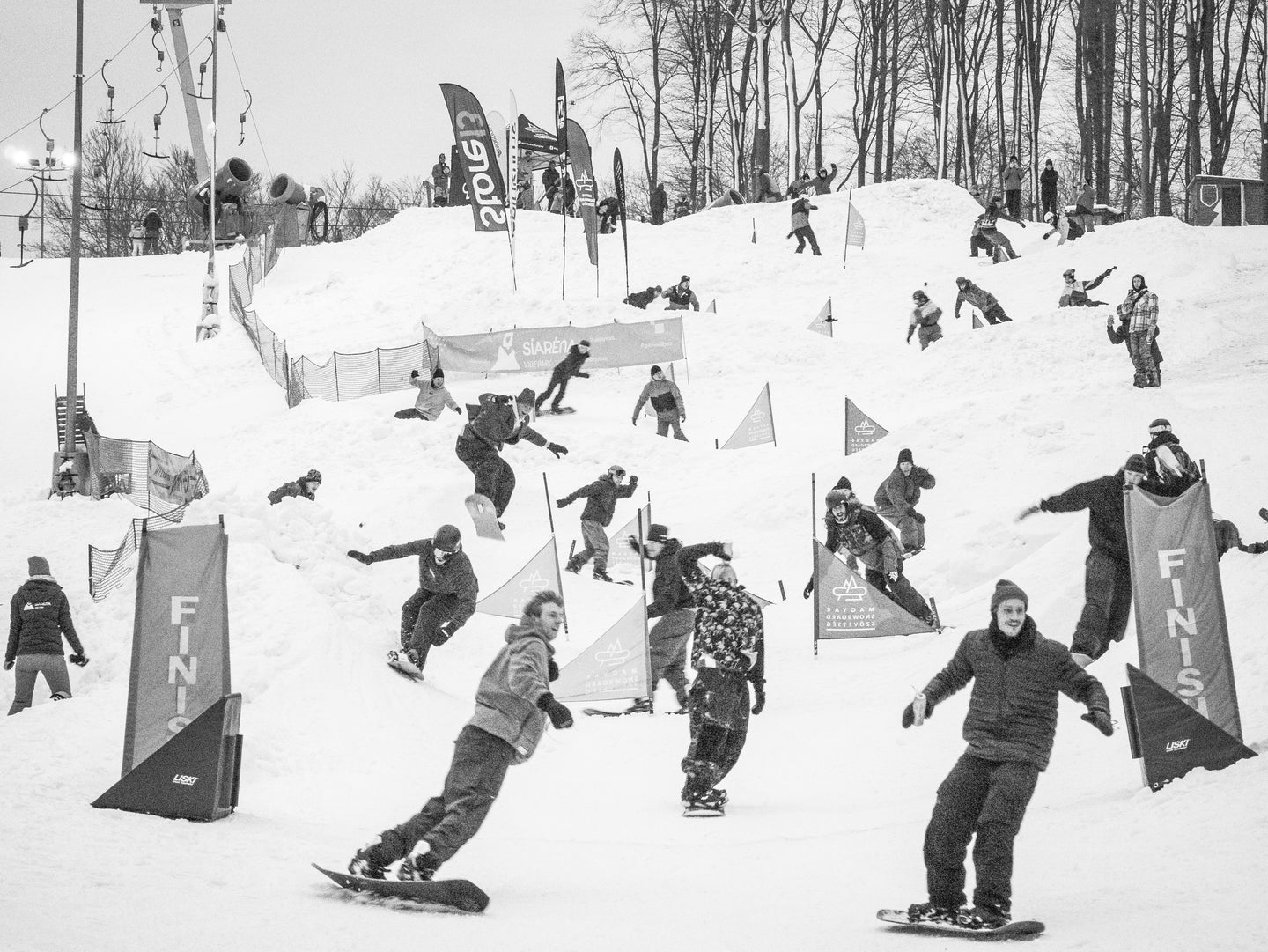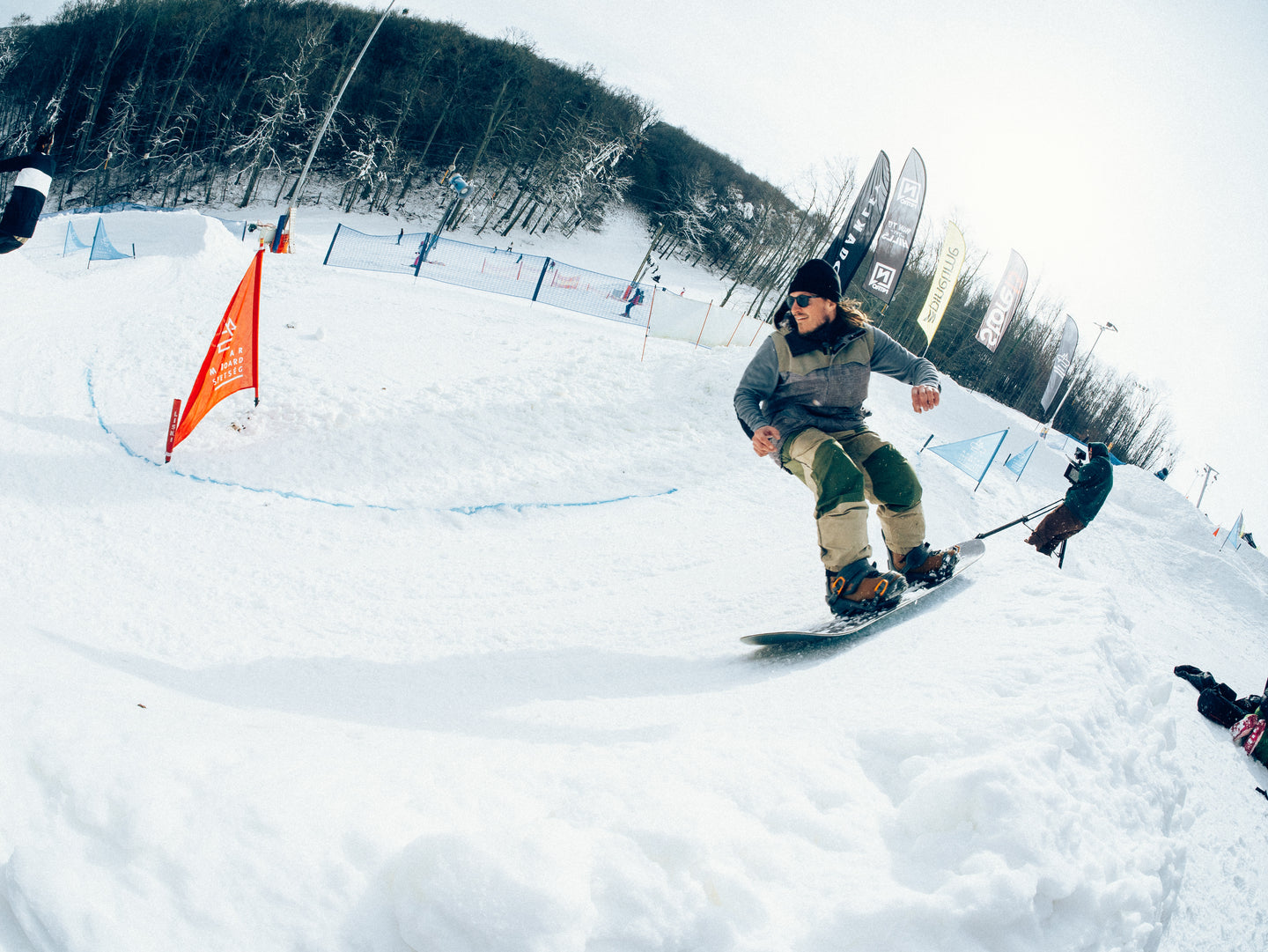 Hey 'Banker', Welcome to BB23!
Following the great success of last year's event, now just a few weeks apart us to come together again and battle for the legendary trophy of Banked Bakony.
Banked Bakony is an annual snowboard gathering for all the passionate riders, film makers, family and friends globally to carve in the deep banks and cruise in the crazy lines of the trough.
It is a classic "non-competitive" competition, where legends are not only born on the mountain, but also grab the shovel, raise the glass in the bar or play some music for the fans! We believe in the power of our beloved snowboard community and invite all guests and riders to stay for the whole weekend and experience some real "Eastern vibes" in the heart of Bakony, Hungary.
Regardless of gender and ages we were welcoming over 200 participants last year, where the youngest competitor was only 6 but the wisest one was 52 years old. It is a great feeling to see generations merge together and celebrate the pure beauty of snowboarding during this event.
We can provide nothing but the followings:
deeper banks, radical turns and longer lines;
more diverse racing categories, in order to make sure everyone fits in the club he/she would love to;
night practice runs on Friday;
free beer and BBQ on Saturday;
live music and good vibes!
Check all detailed event information below and follow us on Instagram!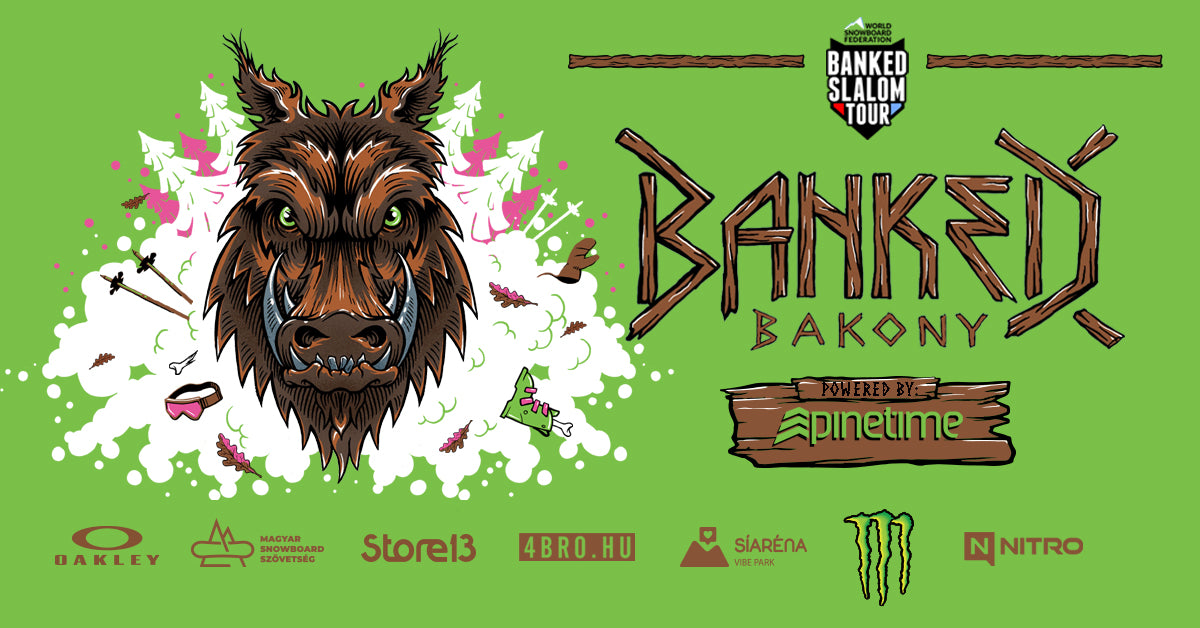 BB23 SCHEDULE // DAY1 - Friday (10th February)
| | |
| --- | --- |
| 14:30 - 17:30 | Race office opening hours, hand out of the bibs |
| 15:00 - 18:00 | Night practice runs (open for registered riders only) |
| 18:00 - 19:00 | Reshape (course is closed) |
BB23 SCHEDULE // DAY2 - Saturday (11th February)
| | |
| --- | --- |
| 8:30 - 10:30 | Offline registration at the Race Office, hand out of the bibs |
| 9:30 - 11:30 | Practice runs |
| 11:40 - 11:50 | Rider's Meeting |
| 12:00 - 14:30 | Banked Slalom Qualifications |
| 14:30 - 15:00 | Reshape (course is closed) |
| 15:00 - 16:00 | Finals |
| 16:15 - 16:30 | "The Last Train in the Banks" |
| 17:00 - 17:30 | Awards Ceremony |
| 18:00 - 21:00 | 'Apres Ski' Party by Monster Energy |
| | *we reserve the right to change the chronology |
BB23 RACE FEE
6,000 HUF / 15 EUR  should be paid at the registration desk (cash only), which includes the following:
• Banked Bakony beanie;
• Discounted price on the daily lift tickets!
BB23 Divisions will include:
Mini-Shreds (boys and girls born after 2010)
Groms (boys and girls born between 2006-2010)
Open (men and women from all ages)
Masters (gentlemen and gentlewomen born before 1984)
Elite (men and women from all ages)
ProPolicy: the Banked Bakony Elite divisions are reserved for any rider who is currently participating, being promoted as a professional athlete in the sport of snowboarding or considers him/herself as a former professional snowboarder. When in doubt, please enter the division you think you can win.

ACCOMODATION
Have you already booked your accomodation?!

Guess not :) so we selected our favourites in the region and provide you an extra 10% discount, when referring to 'Banked Bakony'
Check the links below and make sure you reserve your place to stay in advance!
FERRATA VENDÉGHÁZ
Web: https://ferratavendeghaz.hu
Location: Csesznek
Extra: Free shuttle to SiArena for BB
Wellness (Sauna&Jacuzzi)

BAGOLYVÁR FOGADÓ
Web: https://bagolyvarfogado.hu
Location: Zirc
Extra: Great restaurant

ENIKŐ PANZIÓ
Web: www.enikopanzio.hu
Location: Epleny

BAKONYI APPARTMANHÁZ
Web: https://bakonyi.vercel.app
Location: Epleny
For further accomodation please follow the link »»» https://siarena.hu/szallasok/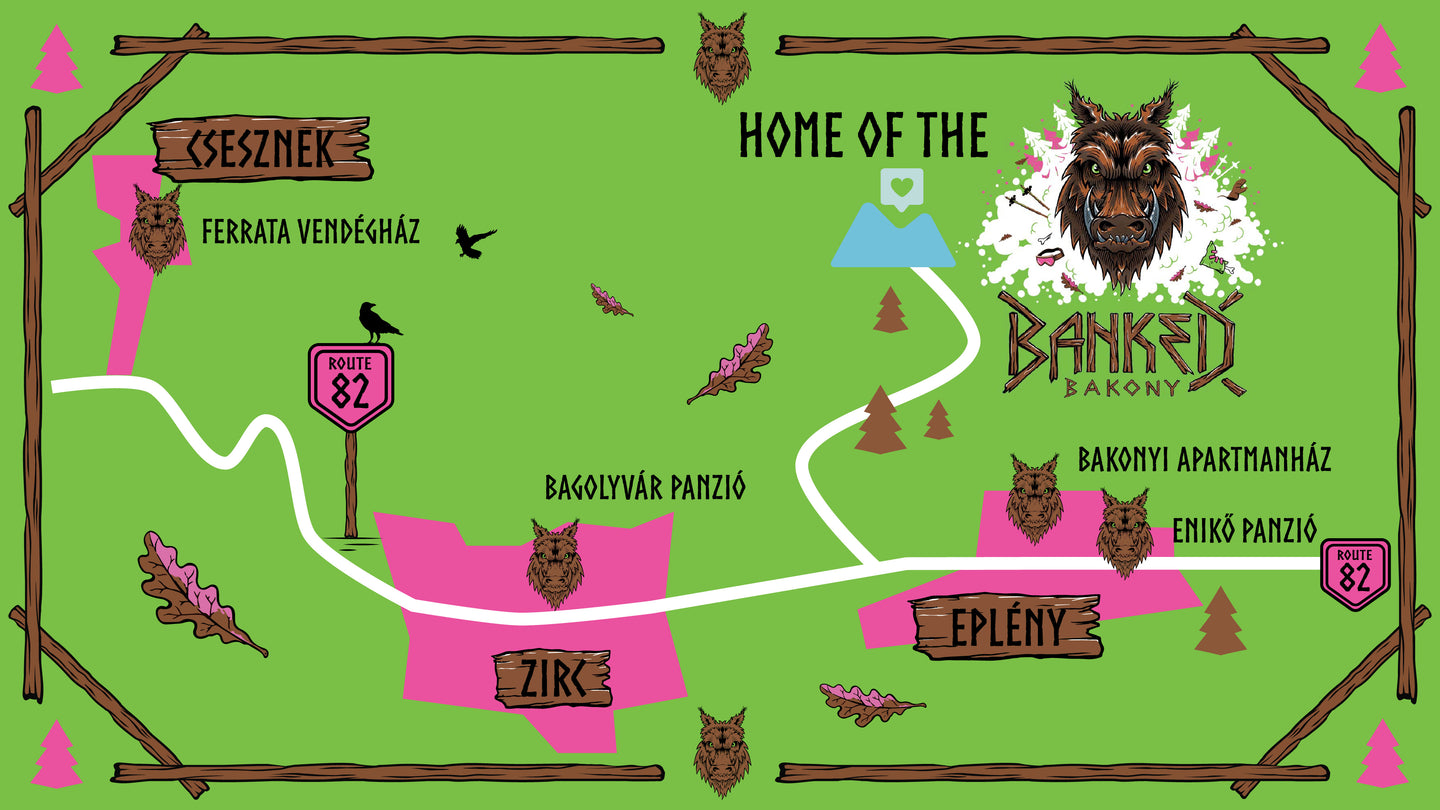 RULES
1. Each competitor will have two, timed qualification runs. The fastest single run time counts for the final ranking.
NOTE: We organize finals in the Elite Men and Open Men divisions, plus in any division where the registered number of competitors exceeds ten!
2. The starting order for both runs is the same.
3. The use of certified snow sports helmet is recommended during the competition.
4. Everyone who signs up for the event will compete at their own risk.
5. The organizers are not responsible for any accidents that may occur during the event.
6. By signing up for the event, all participants consent to the use of photographs and videos made of them for commercial and promotional purposes by the organizers.
_
Main organizers: Pinetime Clothing, Ámos Hegyi Grund Snowboard SE, Síaréna Vibe Park, MSBSz
Main sponsors: Monster Energy; 4bro.hu; Store13; Nitro Snowboards Hungary ; Oakley
SEE YOU IN THE TROUGH FELLOWS!